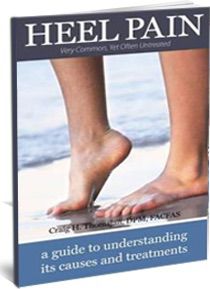 For those suffering from heel pain, our free book, Heel Pain: A Guide to Understanding its Causes and Treatments is a must-read! This complimentary, helpful guide covers common causes of heel pain to give you a better understanding of things you can do to prevent it. You'll also learn about treatment options and what certain symptoms could be telling you, plus a whole lot more! It's a great resource for keeping heels happy and feet healthy!
To obtain your free copy, just fill out the form below, and if you have any questions, simply give our Austin, TX office a call at (512) 328-8900.
Note: Hard copies will be delivered to Texas residents only. All others will receive a free eBook.