Bios for the Austin Foot & Ankle Specialists
List All Members | General: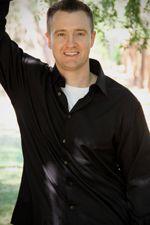 Austin Foot And Ankle Specialists
5000 Bee Cave Road
Suite 202
Austin, TX 78746
Byron is the Austin Foot and Ankle Specialists Certified Podiatric Medical Assistant.

Byron has received the highest achievement of PMAC (Podiatric Medical Assistant Certification) through the American Society of Podiatric Medical Assistants (ASPMA).

His training is an aquired level of knowledge that involves many aspects of Podiatric medicine.

Additionally, Byron holds certifications as an EMT-B with CPR and ACLS training.

Byron received his medical training while serving as a medic in the Texas Army National Guard. During his military career, Byron has deployed twice to Iraq in support of Operation Iraqi Freedom.

Byron is the first person you will have contact with prior to meeting with Dr. Thomajan. He is in charge of many inner workings for the clinical practice including, but not limited to, initial work-up, x-ray facilitation, clipping and trimming of nails, wound care, diabetic testing, EPAT, surgical assistance, orthotic customization and fitting, casting and pathology collection.

Byron's training is an earned achievement and Dr. Thomajan entrusts Byron with your care and compassion.

Byron has a deeply rooted interest in the medical field and a passion for helping people. He aspires to help you lead a long, healthy and fulfilling life.