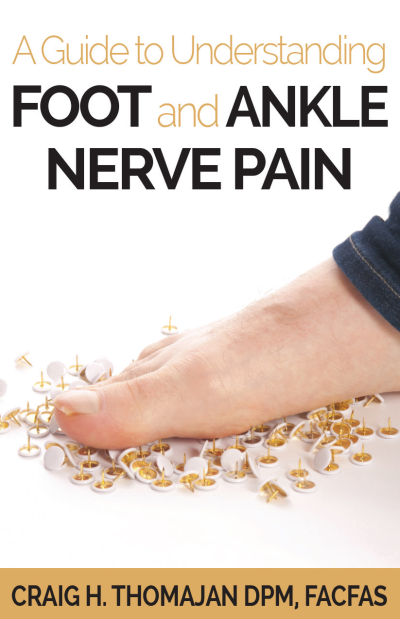 Nerve pain can keep you from doing the things you love, but you don't have to let it! Knowing how to manage symptoms will help get you back to the lifestyle you enjoy. Dr. Craig H. Thomajan DPM, FACFAS is dedicated to helping those with nerve conditions live a full and active life, and that's why he offers the free book, A Guide to Understanding Foot and Ankle Nerve Pain. Inside this complimentary book, you'll find valuable information and tips on everything from spotting signs of trouble to pinpointing culprits, as well as preventative measures you can take to stop the progression.
Requesting your free copy is easy—just fill out the form below and you'll be on your way to a better life! Take advantage of this free resource, so you can get the help you need.
For more information, contact our Austin, TX office at (512) 328-8900.