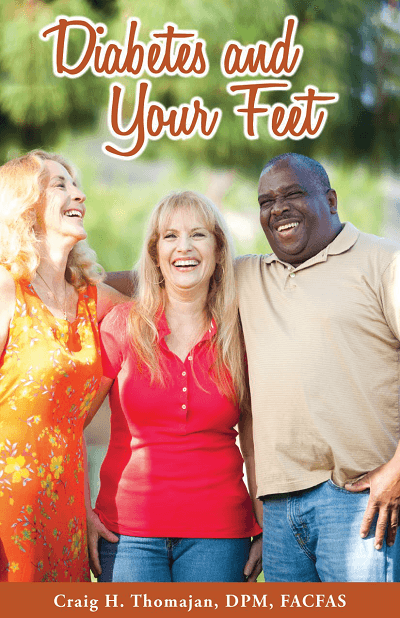 Diabetic Foot Care
To manage diabetes, you can use all the help you can get! Multiple complications can occur with this disease, but knowing what to look for and what to do is the first step in preventing problems before they start. That's what our free book, Diabetes and Your Feet is all about. Inside you'll find a host of helpful information, from how to perform a self-foot exam to what to look for in footwear, how to stay active and safe, lifestyle tips, and more. It's an excellent resource to have if you or someone you love has diabetes, and you can receive a free copy simply by filling out the request form below.
Dr. Craig H. Thomajan DPM, FACFAS, FAENS wrote this book to help those with diabetes stay healthy and live a full and active life. Get the help you need. Request your complimentary book today!
For more information, you can reach our office in Austin, TX by dialing 512-963-1566.