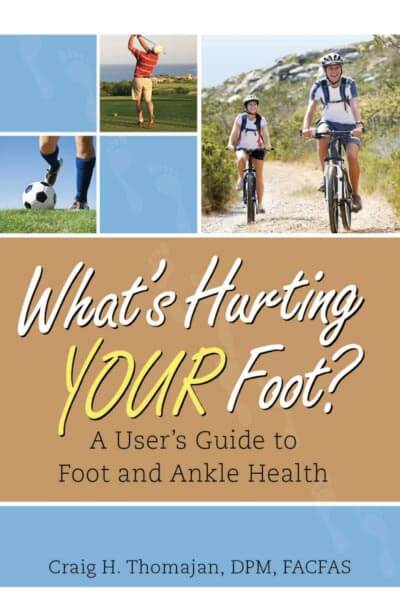 We want to empower our patients to make informed decisions and the best way to do that is to provide as much information as we can—like the helpful hints inside our free book, for instance! What's Hurting Your Foot? A User's Guide to Foot and Ankle Health is a great resource for understanding common foot conditions, spotting symptoms, and learning how to treat problems, or better yet, avoid them.
You can receive your complimentary copy of this informative guide by simply filling out the request form below. Gain a better understanding of your feet and ankles, and the steps you can take to keep them healthy, by ordering your free book today.
To learn more, contact us in Austin, TX by calling (512) 328-8900.