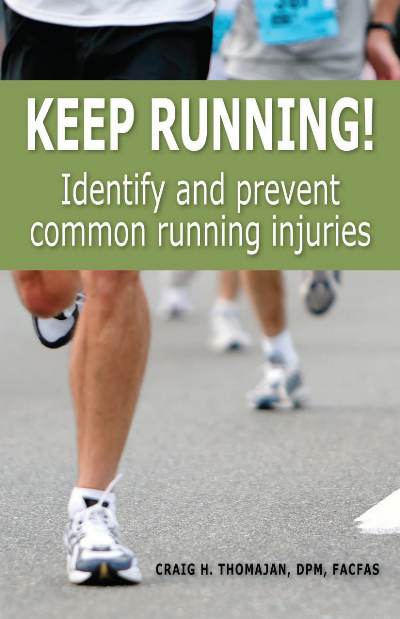 Running Injury Prevention
"I am completely committed and absolutely dedicated to making sure that I can educate everyone in the greater Austin area with information and good sound decisions about the health of their feet and ankles. That's why I wrote these books and why I give them free to anyone that wants them. This allows me to stay true to my mission to educate people about their foot health."
– Dr. Craig H. Thomajan DPM, FACFAS
At Austin Foot and Ankle Specialists, we know how much this especially means to runners, which is why one of the free books we offer focuses on keeping you injury-free and running strong!
Receive your complimentary copy of Keep Running! Identify and Prevent Common Running Injuries by simply filling out the form below. This handy guide is full of preventative tips and helpful information to keep your training going without interruption.
So if you want to keep running, order your free book today! Call (512) 328-8900 for answers to your questions, or stop by our Austin, TX location.